I came across this today: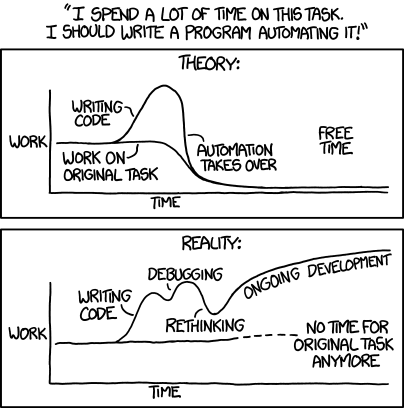 It underlines the need for Return on Investment discussions and measurements when working with automation. There are so many factors that can kill a good automation case, where running maintenance and gold plating of the solution are some.
I wrote something on automation RoI a while back, and the points from above comic really underlines the points about deploying RoI and proof of concept as drivers for evaluating the results of implementing automated tools.
The previous post on test automation return of investment can be found here:
http://testing4tw.blogspot.dk/2013/09/test-automation-return-of-investment.html
Have a nice day & happy testing!